This week in good news we take a break from the constructed drama, conflict and terror barraged at us in our news feeds and talk about a story of love and humanity. It's a story about two paramedics have who have won the hearts around the world after taking time out of their day to help a dying woman fulfil her last wish.
Danielle and Graeme, from the Queensland Ambulance Service, were transporting a patient to the palliative care unit of the local hospital. But the woman told them about her dying wish - and they couldn't help but assist her in fulfilling it.
A post on the ambulance service's Facebook page explained: "The patient expressed that she just wished she could be at the beach again. Above and beyond, the crew took a small diversion to the awesome beach at Hervey Bay to give the patient this opportunity – tears were shed and the patient felt very happy."
A poignant photograph shared on the page shows the male paramedic, Graeme, standing by the side of a trolley where the patient lay.
The post continued: "Sometimes it is not the drugs/training/skills – sometimes all you need is empathy to make a difference! Great work Hervey Bay team Danielle & Graeme. The service is very proud of you."
The touching image has gained more than 24,000 shares and 52,000 comments praising the paramedics for their work - as well as 74,000 Facebook Reactions.
What has made the story that more beautiful, is the sharing of other heart-warming stories in the comments.
One man who commented tugged at heartstrings even more, saying: "I would love to believe that the mystery person mentioned in this post was my late wife. She always loved the walk along the beach's (sic) of the Bay."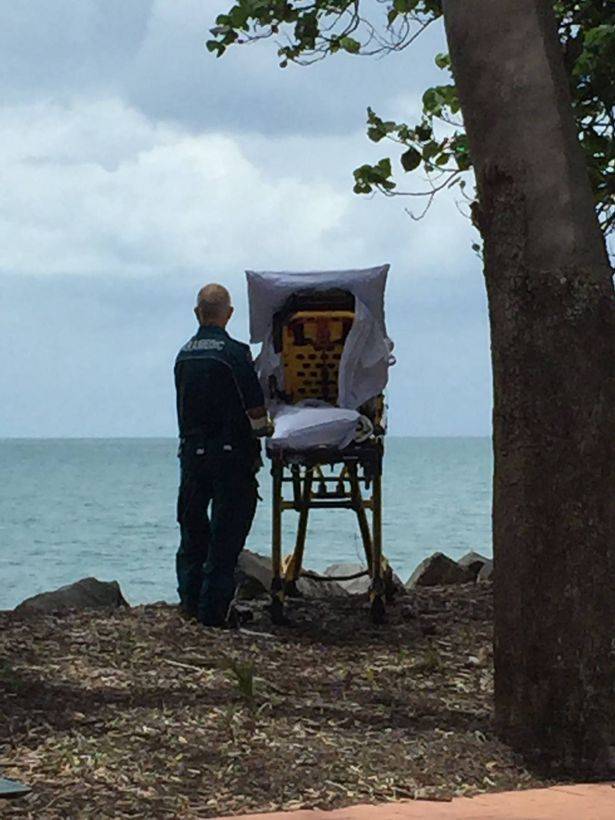 Another paramedic, Darren Brooker, shared a similar story: "Years ago a fellow crew member and I had a situation where the patient was taking her last ride home.
"She asked to see the beach one last time. After going the beach and opening the rear door, we asked her if would like an ice cream, to which she replied yes with a giggle of delight.
"A short time later the hardly licked ice cream fell to the floor. The patient had passed away. As she lay there still smiling at the last view that she ever saw, we had a minutes (sic) silence for her.
"Although the memory is an old one, it is still vivid. Great work by this crew, well done guys and girls."
Stories like this give faith that there are still human beings who truly care about their fellow human. That there is still beauty out in the world.
---