An incredible partnership has formed between the Clooney Foundation for Justice, a generous donation from Google.org, and a $1 million technology grant from HP. Why? Well its all to support a formal education for Syrian refugees in Lebanon. This week in chill vibes, we won't be talking about a person, but that ambitious and inspiring acts of an organisation.
The partnership with UNICEF will help seven public schools to provide critical education opportunities to nearly 3,000 currently out-of-school refugee students this school year, and will also support a pilot of technology tools in these schools to advance learning outcomes for refugee children and Lebanese youth.
"Thousands of young Syrian refugees are at risk -- the risk of never being a productive part of society. Formal education can help change that. That's our goal with this initiative. We don't want to lose an entire generation because they had the bad luck of being born in the wrong place at the wrong time," said Oscar-winning actor George Clooney and international human rights lawyer Amal Clooney.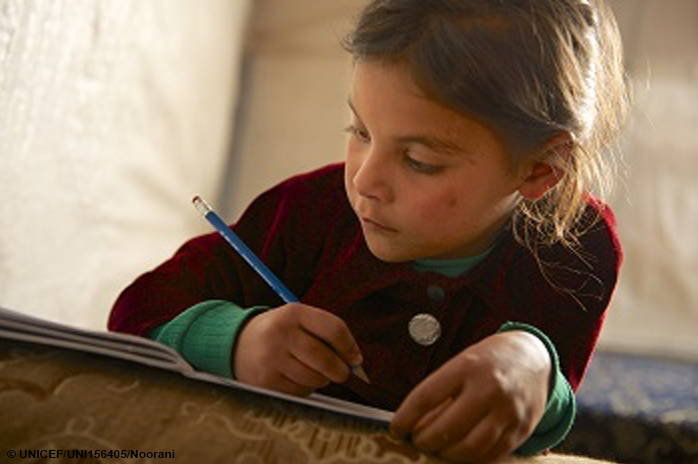 The Syrian refugee crisis remains the largest humanitarian crisis since the end of World War II. Lebanon, which has the world's highest per capita refugee population, has been particularly affected by an influx of more than one million Syrian refugees. This surge has left local resources strained, affecting both refugee children and Lebanese students.
The Clooney Foundation for Justice's initiative, combining financial support with technology, will improve educational opportunities for both Lebanese and Syrian refugee children, so many of whom are missing out on an education.
"How can children become the workers and leaders of their countries someday if they have not had the education and support they need to reach their full potential?" asked UNICEF Executive Director Anthony Lake. "By supporting the work of UNICEF and our partners to deliver education to every child affected by the conflict in Syria, the Clooney Foundation for Justice is not only investing in the futures of individual children, it is investing in the future of the entire region. UNICEF is deeply grateful for this critical funding."
The total donation of $3.25m (£2.5m) from the partnership will go towards paying for transportation, school supplies, computers, content, curriculum and teacher training for seven so-called "second shift" schools for Syrian refugee children.