This week in good news: a vulnerable species makes a rare encounter. How rare? Well, this has been the first time ever in Eastern Tibet that someone has spotted a Snow Leopard.
Snow leopards, which are classified as a "vulnerable" species by the International Union for the Conservation of Nature (IUCN), were captured on film for the first time ever in eastern Tibet with the help of remote infrared cameras.
"We have captured images of baby leopards with their mother, which indicates a certain quantity of the rare species live in the region," Zhao Xiang, head of the Shan Shui Conservation Center, told the Xinhua news agency.
Xinhua said the presence of the leopards may be a sign that local conservation efforts are working.
"Last September, the IUCN took giant pandas off the endangered list, which boosted the confidence of many people and institutions in China as their protection efforts had gained positive results," said Qi Xinzhang, deputy head of the Qinghai-Tibet Plateau Wildlife Park.
Photos were taken by infrared camera during November, 2017 shows a baby snow leopard with its mother in the Nujiang River valley in Changdu, southwest China's Tibet Autonomous Region. Images of snow leopards were caught for the first time in eastern parts of southwest China's Tibet Autonomous Region. Snow leopards are a Class A protected animal in China and are classified as "endangered" by the International Union for Conservation of Nature.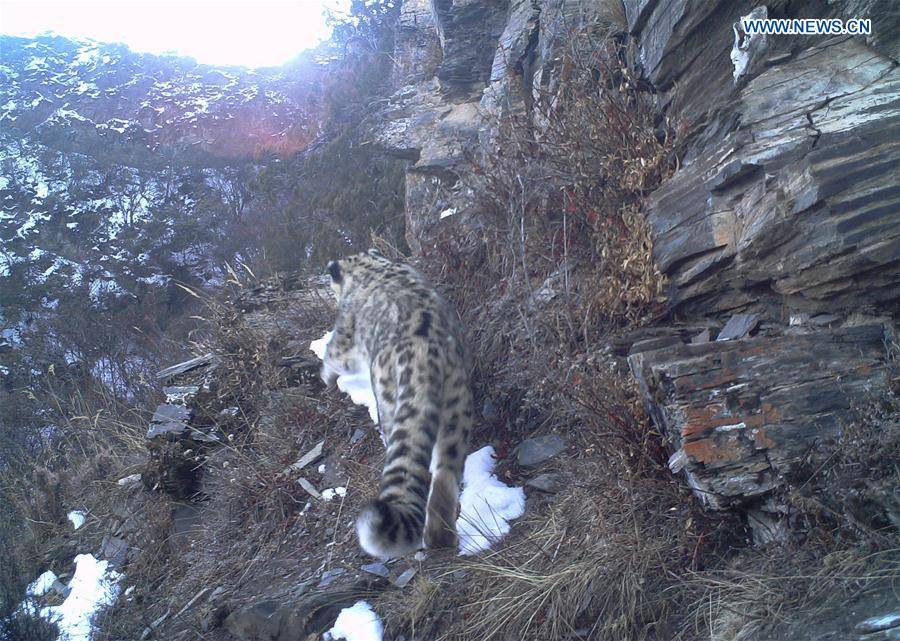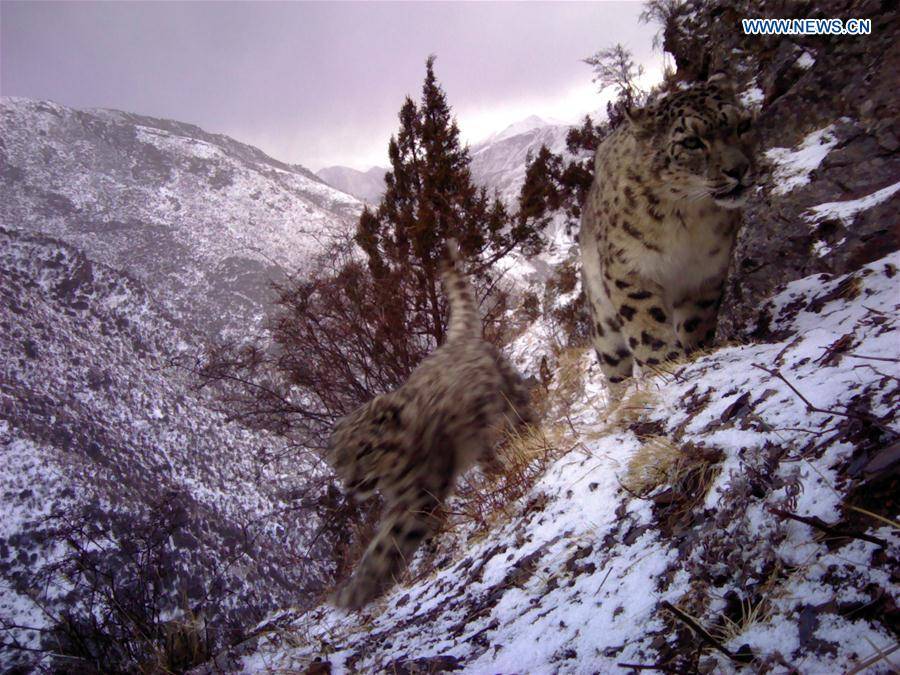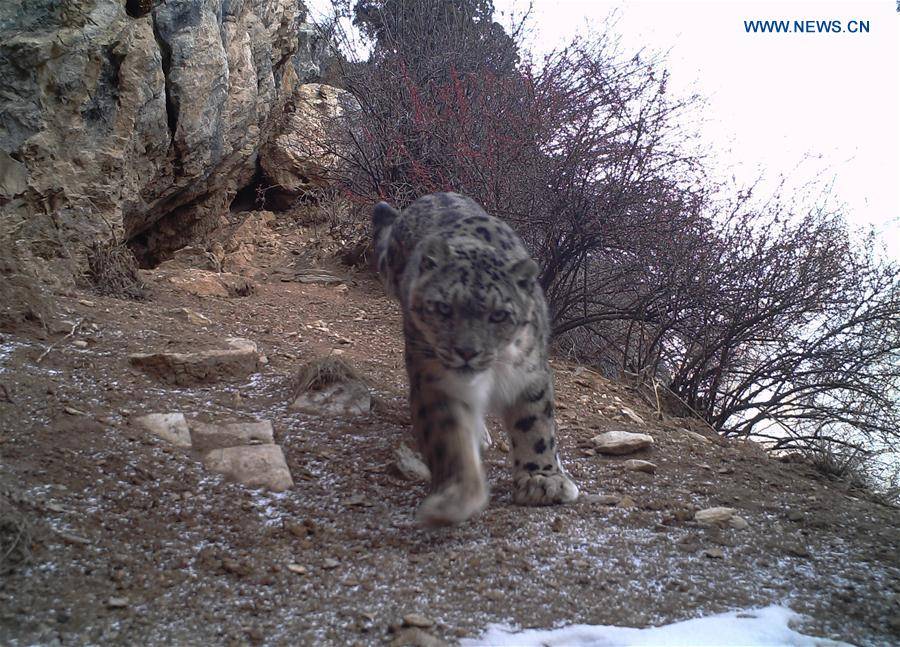 "We feel the same about the snow leopard."
The IUCN estimates there are only between 2,500 and 10,000 snow leopards left in the world.
Here's to the future where there can be thousands more!
---