This week in good news, we talk about the kindness of strangers. You see when Dade Middle School in South Dallas put out a call for volunteers to help with a "Breakfast with Dads" event, there was a fear there wouldn't be enough dads for the students.
"We were asked to help get some extra guys to stand in as surrogate fathers and mentors for the kids whose dad's couldn't make it or don't have a dad in their life," Dade SBDM Board President Donald Parish said.
They reached out through social media and put out a plea on Facebook for 50 additional men to show up - and word spread quickly.
On the morning of the event, nearly 600 men arrived at the school. The crowd of volunteers came from diverse backgrounds, including dads from various parts of Dallas, men in local law enforcement, public officials and community organizers.
Each father visited and inspired in a different way. Some taught the kids how to tie a tie, an auctioneer showed them how to auction like a pro, while others offered general guidance and advice.
"Words cannot describe the impact mentoring youth can have on both you and your mentee," Jason Rodriguez said. "Powerful to see a community of fellow men and fathers come together to wrap their arms around our young men. Thank you for having me out."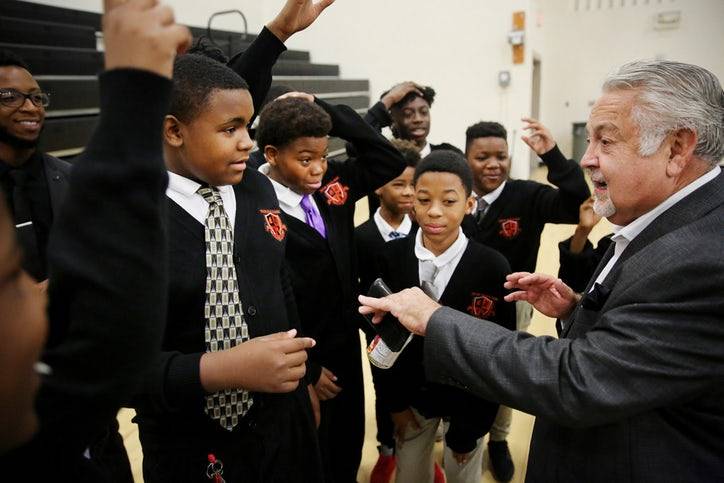 With such a successful turnout the school is planning more events with the local community for weekly and monthly mentorship opportunities.
"This turnout is a testament to show [what happens] when a school and a community come together," Principal Tracie Washington said.
---