This week in good news we talk about how "bitcoin" - yes, the cryptocurrency that has been plastered across your news feed for months - was just used to fund cancer research. With prices soaring into five-digit figures, "bitcoin" has been garnering a lot of media attention – and a lot of people didn't even know it existed.
This tech-power couple, however, was willing to invest in the innovative cryptocurrency when it was selling for $800 a pop in 2012. Five years later, it seems that the gamble paid off with Bitcoin soaring to more than $19,000 this week, after being worth less than $1,000 at the start of the year.
Hammerbacher is an early Facebook data scientist who now runs a lab at Mount Sinai, and his wife Tecco is the co-founder of digital health investment firm Rock Health. Together, they run an angel fund called Techammer.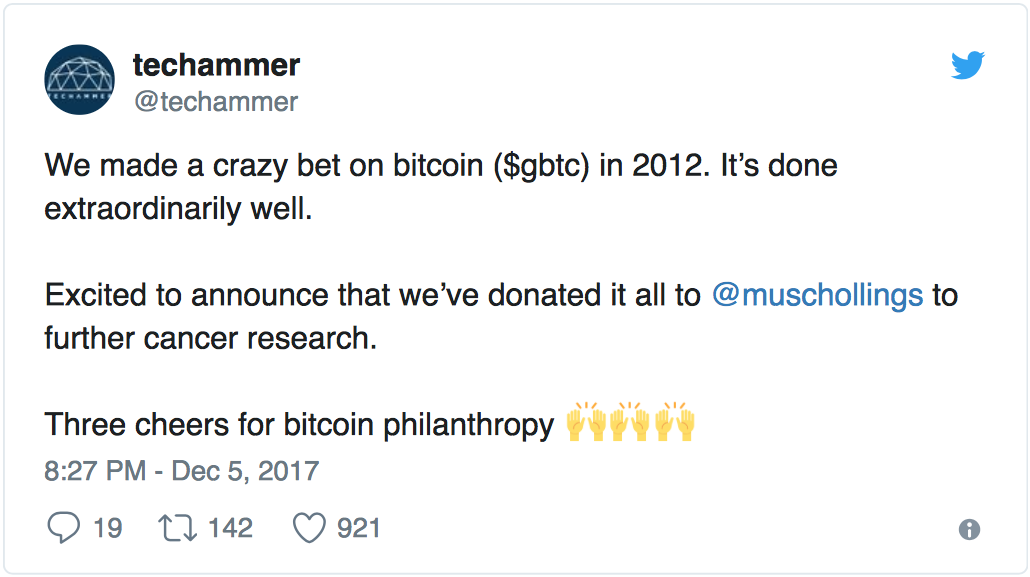 Instead of profiting off of the financial windfall, Halle Tecco and Jeff Hammerbacher just announced that they donated the investment to cancer research, specifically to the MUSC Hollings Cancer Center in South Carolina.
"We made a crazy bet on bitcoin ($gbtc) in 2013. It's done extraordinarily well," the couple wrote on Twitter. "Excited to announce that we've donated it all to MUSC Hollings to further cancer research. Three cheers for bitcoin philanthropy."
"We imagine it's one of the first bitcoin donations to a medical school," says Tecco. "Hopefully there will be many more!"
"We pretty much forgot about it for a few years (the bitcoin investment) and then this year, it got interesting," Tecco explained. She declined to say exactly how much the investment was worth, as the hospital will have to decide whether to convert the investment into bitcoin and ultimately into dollars, but it is estimated to be valued between a range in the hundreds of thousands of dollars.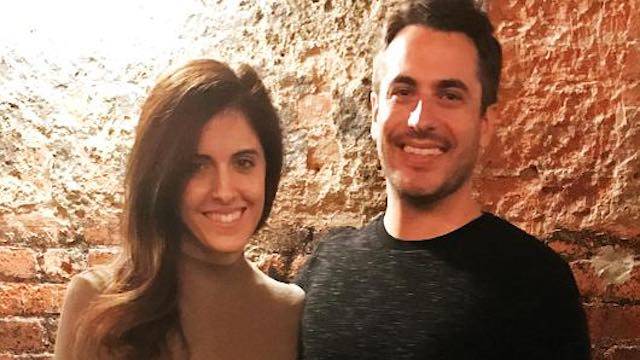 Tecco said the couple initially invested in the virtual currency "mostly out of curiosity and to diversify our investments."
The pair hope that speaking publicly about their bitcoin philanthropy will inspire others to do the same.
"The investor community that has benefited from the bitcoin craze should use this foresight to help others," she told CNBC via text. "We hope we are just the first."
---